Sequoia Superannuation provides a complete solution to the SMSF market, designed specifically for anyone that has or wants a SMSF. We make managing a SMSF easy. Sequoia Superannuation provide Self Managed Superannuation Fund (SMSF) establishment, compliance & administration services to SMSFs. It also provides many solutions to mortgage brokers, stock brokers, financial planners & Accountants. Services that Sequoia Superannuation provides include:
Primary Services
SMSF Establishment
Bare Trust Establishment (Property Trust)
Corporate Trustee Establishment
Mailbox Service
24/7 Online Access – Online Reporting
Bookkeeping
Audit Preparation
SMSF Taxation Lodgement
Other Services
Technical SMSF consultation
Trust deed updates
Existing fund take-over
Pension commencement
Actuarial certificates
Choose The SMSF Service For You
Sequoia Superannuation has designed two services for SMSFs. Our Sequoia Classic SMSF service is designed for larger SMSF fund balances, while the Sequoia Mini SMSF service is designed for SMSFs with smaller balances. Everyone on of our clients receive access to all services listed below, however "Mini" will just get you started where your fund balance is less than $120k. Note: funds with Options Trading, Crypto Currency or other complex assets which take considerable time to administer will only be offered the Classic.
Bare Trust (Property Trust) Establishment
A Bare Trust deed is an important legal document that ensures the proper arrangements are in place for the SMSF to borrow funds for the acquisition of the property. Sequoia Superannuation can facilitate the set up of the Bare Trust for you quickly and effortlessly, as well as the required corporate trustee.
For more information about the Bare Trusts please click here.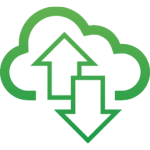 Mailbox Service
In order for Sequoia Superannuation to provide efficient and accurate up-to-date reporting for your SMSF, Sequoia Superannuation acts as the mailbox for your SMSF. This way all important information is received by us first and is electronically stored on your SMSF file.
Bookkeeping
Sequoia Superannuation reconciles your SMSF on a daily basis. By receiving all SMSF bank statements, investment confirmations, insurance summaries, contribution data, annual taxation statements and withdrawal information we are able to provide you a high quality bookkeeping service that backs into our state of the art online reporting system for your SMSF.
Online Reporting

Financials Preparation
At the end of each financial year your SMSF is required to complete, audit and lodge financials with the ATO. Through our team of dedicated accountants, Sequoia Superannuation prepares and facilitates all of this for you. All you need to do is review, sign the financials and return them to us. Sequoia Superannuation will take care of the rest.
Auditing Services
Sequoia Superannuation will arrange the audit of your SMSF from a panel of auditors. All auditors are external to Sequoia Superannuation.
For further information about Sequoia Superannuation and the services offered please call us on 02 8114 2290.